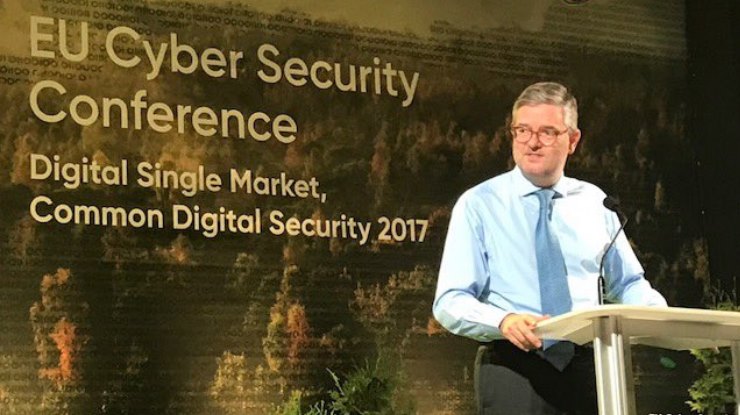 18 Sep 2017
Speaking at the EU cyber security Conference "Digital Single Market, Common Digital Security",EU's Commissioner for Security Union, Julian King, has expressed concern over the status of cyber security in Europe.
According to King, "Europe faces a cyber security skills gap, a shortfall currently estimated to sum to 350,000 people by 2022". The commissioner stressed the need to address this skills gap to promote effective cyber security resilience and revealed the EU Commission's plan to create a pan-European cybersecurity competence network to reinforce capabilities across Europe and a new European Cyber Security Research and Competence Centre that will focus on new solutions supporting and benefiting EU companies.
The commission also aims to establish a set of EU cyber security standards and certification framework to ensure that security is built in: "security by design", with devices developed to the highest standards and producers offering a 'duty of care' to make their products cyber-secure.
Source: www.government.computing.com