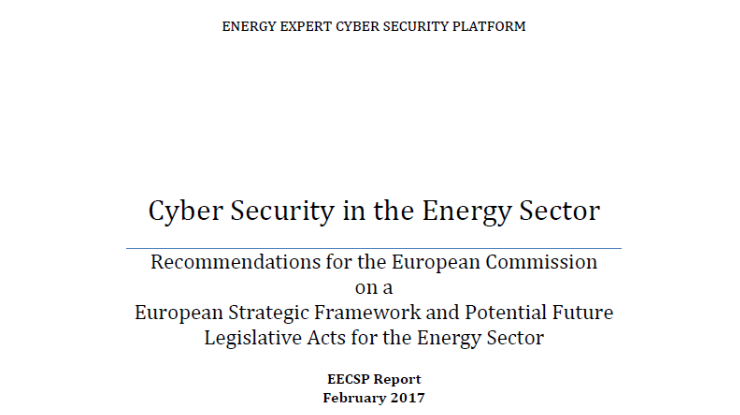 9 Mar 2017
The European Commission's Energy Expert Cyber Security Platform (EECSP) Expert Group has released a new report on cyber security in the energy sector.
The EECSP Expert Group has identified strategic challenges and specific needs for cyber security in the energy sector in four key areas:
management of risks and threats
cyber defence
cyber resilience
capacity and competences needed to take action
An analysis of these strategic areas concerning coverage in EU policies and regulations has identified 39 gaps not covered by existing legislations. The report recommends to close these gaps in order to achieve a sufficient level of assurance of cyber security in the energy sector and proposes a series of actions for the European Commission.
In order to meet current and future cyber security needs, the strategic priorities target organisational preparedness and maturity of organisations rather than demanding specific cyber security functionalities. This helps to address the dynamics in the energy sector and to anticipate and adapt to existing and emerging threats by the analysis and implementation of capabilities and appropriate in-time mitigation measures at EU, Nation and organisational level.

Download the Cyber Security in the Energy Sector report
Source: www.ec.europa.eu