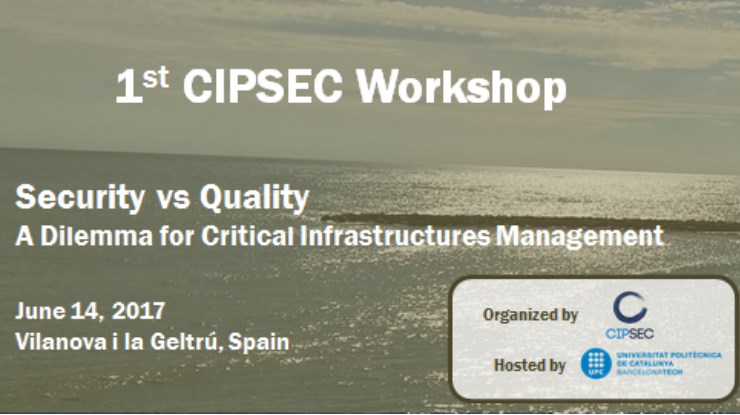 The first CIPSEC Workshop will be held in Vilanova i La Geltrú (Barcelona, Spain) on 14/06/2017 and it is co-located with ACM/IEEE IWQoS 2017.
The CIPSEC Workshop focuses on garnering research and practitioner contributions to discuss how the security vs. quality dilemma impacts Critical Infrastructure Systems scenarios (power systems, hospitals, transportation systems, etc.).
As a workshop series, this initial CIPSEC workshop invites authors to present ideas and solutions, even at an early stage, in the field on critical infrastructure systems particularly addressing security and QoS aspects.
Antonio Alvarez Romero (ATOS) will present the WISER approach in relation to critical infrastructure management.
Workshop Chairs:
Xavi Masip, Universitat Politècnica de Catalunya
Neeraj Suri, Technical University of Darmstadt
TPC Chairs:
Apostolos Fournaris, University of Patras
Stefan Katzenbeisser, Technical University of Darmstadt
Kostas Lampropoulos, University of Patras
Eva Marín, Universitat Politècnica de Catalunya
Important dates:
Paper submission: April 15, 2017
Author notification: May 8, 2017
Final version: May 15, 2017
For more information about the agenda, paper submission and more visit www.cipsec.eu/content/agenda-first-cipsec-workshop