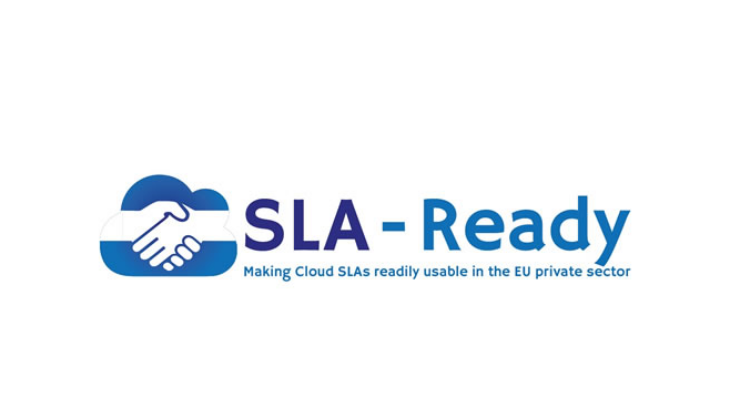 Date:
Thursday, 15 December, 2016
Do you have to sign Cloud Service level agreement and you don't feel comfortable on this matter?
Join the SLA-Ready Impact Workshop on 15 December, Brussels, that will bring together what businesses and cloud customers need to know before signing a cloud contract.
Event venue: DIGITALEUROPE head office, 14, Rue de la Science Brussels.
The SLA-READY Impact Workshop provides important new insights on cloud SLAs from a technical, legal and business perspective emerging from the project's state-of-the-art analysis, contributions to international standardisation and Common Reference Model integrating SLA components like terminology, SLA attributes, SLOs, guidelines and best practices.
The workshop will showcase Common Reference Model elements that should be covered in a cloud SLA, including all legal aspects, in order to increase transparency as critical to building customer trust. The workshop also shines the spotlight on practical services for SMEs that will be sustained after the project lifecycle ends.
SLA-Ready's impact on SLA standardisation is highly relevant to the ICT standardisation priorities for the Digital Single Market set out in the EC's Communication on 19 April 2016. Greater standardisation of Cloud SLAs can only be beneficial for EU cloud service providers by helping to ensure all forces in Europe pull in the same direction, using standardisation as a strategic instrument to EU industrial policy.
Anyone wishing to attend can register free at the link below.